GATHERED+STYLED embodies our philosophy towards floral design, representing an ongoing process of gathering inspiration, exploring techniques, and selecting materials to create exquisite art arrangements. Our studio, GATHERED+STYLED, is at the forefront of experimental floral design in Singapore, focusing on crafting impactful, structurally stunning bouquets and captivating botanical installations.
At the core of our designs are the influences of nature's gifts, human innovations, as well as art, architecture, and fashion. These elements serve as the driving forces behind our creative process. With every project we undertake, we aim to challenge the traditional expectations associated with flower gifting in Singapore.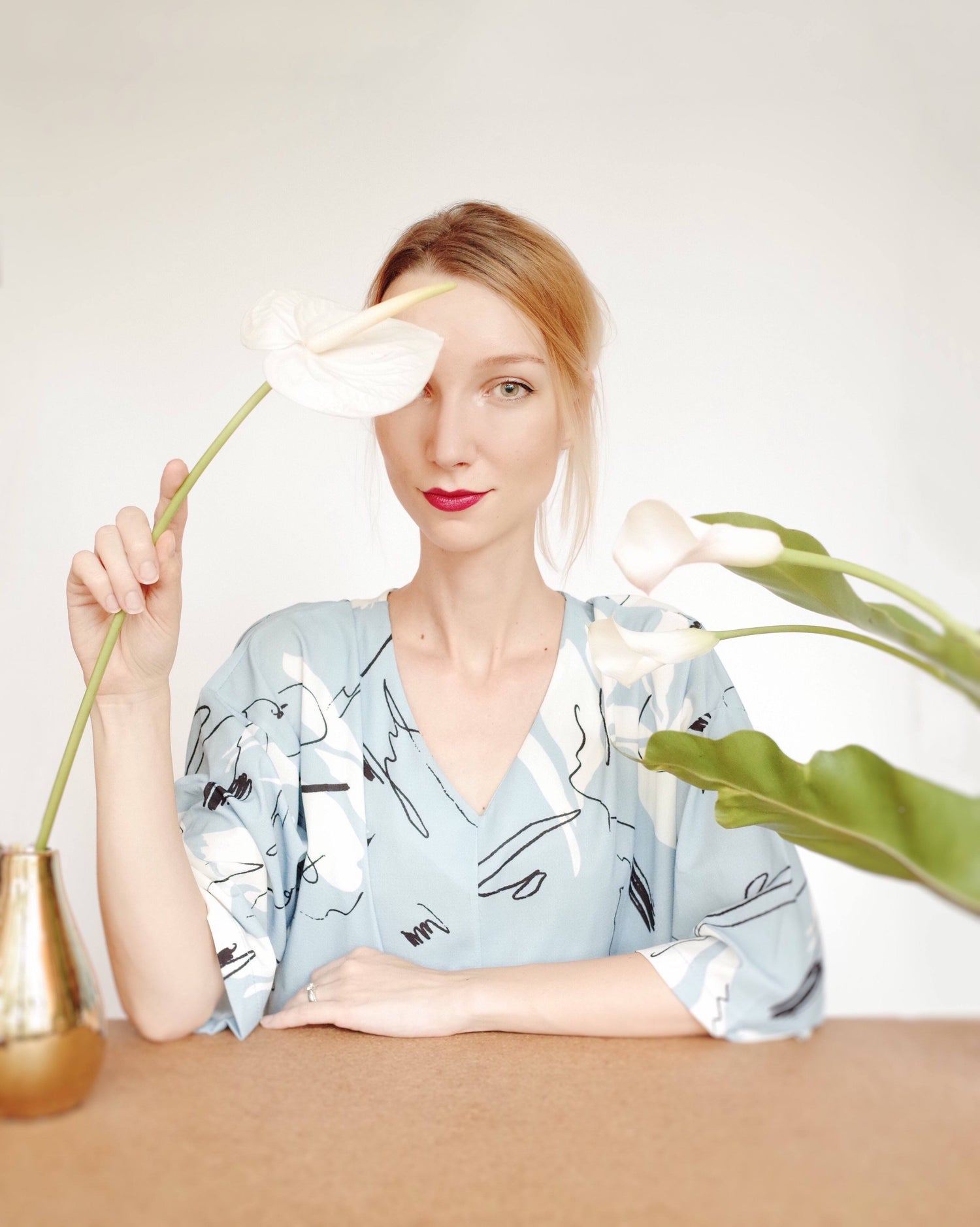 Hi there!

My name is Alyona, but you can call me Aly. I'm the hands and the creative mind behind GATHERED+STYLED Floral Design Studio.

I've been doing flowers professionally since 2015, and I'm constantly trying to push the boundaries of what floral arrangements can be.

Being inspired by world floral creatives and artists, I've recently launched a new collection of painted flowers called GLITCH STEMS, where I explore the power of colour, gradients and patterns, fusing the natural and the artificial together.
Over past few years I've moved from doing large-scale weddings and events onto exploring new ways of using flowers as fine art objects and independent decor elements. I haven't farewelled the wedding industry completely, but stepped into the more curated projects and intimate celebrations instead.
Everyday gift bouquets are also a big part of my flower journey, and they became more refined and unique to please your eye.